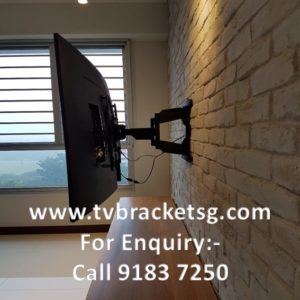 Mounting a TV on the wall is an excellent idea. But along with it, comes various questions as well. You become occupied with things like where to mount your TV, which wall would be perfect for the same, and most importantly, where to hide cables and the cable box. As you know, a TV does not stand alone. With it, comes other equipment as well.
It is quite normal to think about where to put a cable box while mounting a TV. In order to resolve this issue, we have come up with various options from where you can choose the right one for you. Some of the great options are listed below:
Place on a shelf
There is no need to hide the cable box of your flat-screen TV. You can keep the cable box and other components beneath your TV on a shelf. A small shelf is not going to take a lot of space on your wall. On the other hand, you can easily operate the cable box of your TV. In this way, the remote will communicate with the box effectively.
Place on a counter
Counters are also perfect to hold the cable box and other components of your TV. With counters, you even get more storage space. You can place other things too along with the TV equipment. One can even place decorative stuff on these counters. So, hiding a cable box is not necessary in this situation.
Hide it behind your TV
There is another way to resolve this problem. If you do not want to place any shelf or counter beneath your flat-screen, then hiding it offers a great option. In this way, you will just see your TV on the wall and no clutter of wires and the cable box. However, you cannot take on this professional task on your own.
So, you can hide the cable box and other equipment in these three ways. You can opt for the best option based on your requirements and needs. However, your living room plays a great role in this task. If there is not much space there, you have to go for the third option. It saves a lot of space and adds a nicer look to the room. You will need the help of professionals like us to mount a TV bracket in Singapore while hiding the cable box behind it.