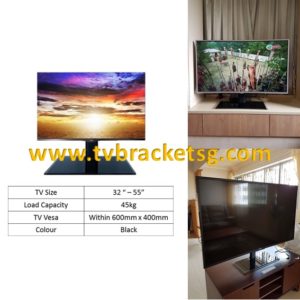 Mounting a television is a great idea. In today's time, ultra-thin television sets look fabulous on the walls. Additionally, they also save a lot of space. While searching for the best TV brackets are very easy, you need to know where exactly can you find the best ones.
Almost all TV brackets you will see today are compatible with many types of wall. They all come with all the required hardware necessary to install the mount, including drywall anchors and bolts. Ultimately, the type of TV bracket you end up purchasing depends on the kind of wall you have.
In Singapore, you can buy TV brackets from literally anywhere; all you need to do is know where to look.
Where can you get the best TV brackets in Singapore?
Not only in Singapore but all over the world, you get two options to buy TV brackets and other such kinds of stuff – physical retail stores and online markets.
Online stores are very easy. Physically, you need not walk out of your home to purchase a TV bracket set. You can do it from the comforts of your home. You can, in fact, sit down after a glass or two of wine in your living room and plan out which TV bracket would fit perfectly on your television set and on your wall. You do not have to deal with crowds.
There are literally thousands on online shopping sites that can help you find the best TV brackets and which ones will match your personal taste. Additionally, shopping online gives you the benefit of returning the product after a set number of days. This will help you in case you ordered the wrong TV bracket or does not fit your television set.
If online shopping is not exactly your cup of tea, you can always visit the physical outlet. Retail stores store a great number and types of TV brackets. You can physically determine which bracket would best suit your needs and the looks. While you might not find a lot of solutions at physical stores, you will have a more practical approach to choosing a TV bracket.
If you are indeed looking for a great TV bracket in Singapore, you can simply visit our website. We house some of the best sets that can match any television device. Also, we provide specialized advice and help all our clients on selecting the best TV bracket in Singapore. All our products are of the best quality, durable, and proven safe for commercial and residential use.