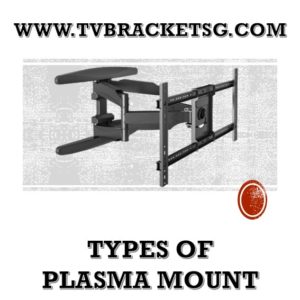 Wondering which type of mount to purchase for the full plasma TV experience? Well, time for that is up. We help you with all the information that will make all the difference.
After choosing that wide, 40 something inch plasma TV and you get home, what comes up next? That's right, mounting. The right type and angle of mounting determines the experience that you will get from the TV. But don't get anxious; we have you have you covered. With this article, you can rest easy now. Scroll down to see the information and much more that you need to know on plasma TV mounts. You will never go wrong after reading this article.
Types of plasma TV Mounts
We provide to you the common TV mounts in the market. We also add a little more information to help you as you set-up the TV; whether in the sitting room, den or bedroom.
As the name suggests, this wall mount allows for zero movement of the television once mounted. It has a simple set up and easy installation.
Circumstances when you should get this wall mount:
If your tv's input are to the side
If you have young children in the house.
A tilting mount is a flexible type that allows you to tilt the television. The mount usually has a maximum angle to which the television can be tilted forward.
Circumstances when you should get this wall mount:
If the tv is going to be above eye level; to avoid straining of the neck
If your tv's input are directly behind the Tv
This is one of the unusual mounts used. In most cases, it comes with an articulating arm that allows you to move the mount from side to side or up and down. This type of mount is most commonly used in kitchens and bedrooms where the angle of view has to be constantly adjusted since you are constantly moving within the room.  Circumstances when you should get this TV wall mount:
If you need a tv for your kitchen or bedroom
When you have a wide viewing area
Our recommendation?
Mounting your TV has become quite the beneficial setup in any house. It leaves you with more space to work with and also gives off that organized and trendy look. But that is only if it is done right. It may look so simple but the process may have technical issues that the typical handy man cannot solve. That's why we recommend TV bracket in Singapore.
This is a registered and renowned company working in the electronics industry. They have been in the market for the past 6 years and are known for their excellent customer service. And who doesn't want to be treated, right?
FAQs on TV Mounts
How high should I mount my television?
This might not be such an easy question. There are a lot of determinants or variables to consider such as the TV weight and size, the type of wall finish, viewing distance, the presence of children and much more. Our recommended professionals will be able to provide guidance on the way forward.
Why can't I mount my TV above the fireplace?
Most clients want the trendy look with the TV above the fireplace. But one thing they forget is that heat does not go well with electronics. Especially heat of high degree e.g. the heat released in a fireplace. Some of the parts in the TV are very heat sensitive. If one has to do so, they must provide proper ventilation. In addition, choosing the right type of wall mount will help reduce contact between the hot wall and the television.
What are the benefits of hiring a professional to mount my TV like TV brackets in Singapore?
Two of the chief benefits that you will gain is that you will not be needed to rent out any installation tools if needed; and secondly, you get a guarantee of good workmanship. A professional reduces the odds of mistakes or issues arising.
Conclusion
Never knew there could be so much information on TV mounts, right? And this is just a drop in the ocean. There is much more information that where this came from. As in our recommendation above, check out a trusted and registered company, TV Brackets in Singapore, to do a spruce up job for you. That and much more are just a click away. Both literally and figuratively. Just click here.