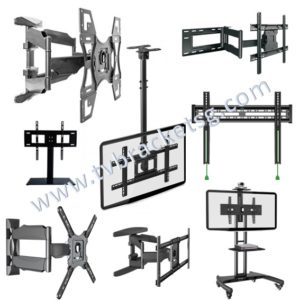 The advent of the World Wide Web (www) has made buying premium TV bracket Singapore more cost-effective and pleasant. When you check online with TV Bracket SG, you should be able to get the necessary information you need about TV wall mounts and other TV mounting services in Singapore.
Continue reading to learn about how to buy premium TV brackets in Singapore
1.Check Online
The Internet remains one of the best places to buy TV wall mount as there are many websites that sell TV brackets and offer TV mounting services. All you will need to do is to Google the TV wall bracket websites in your area. When you find one, you can call them for further discussion. But make sure you conduct a thorough research about the wall bracket company before making your final choice.
Nevertheless, be careful, when you want to buy TV wall mounts online because fraudsters frequently build false and expert looking websites to attract innocent buyers.
2.Choose a Trusted Company with a Strong Reputation
It is very important to stick with a leading and popular company like TV Bracket SG when looking for quality TV bracket in Singapore. You will just know what you are buying by a way of price and quality, but also have the rest of mind that you are buying from a well-established company offering quality products and services.
3.Be Cautious of Dishonest TV Bracket Singapore Offers that Looks too Good to Be True
A number of people have come across legally incredible TV wall mount offers and jumped at them with eagerness, delighted to have been afforded the chance of buying something at a part of its true cost. However, this is infrequent. Caution is required when shopping for wall brackets on the Internet as there are quite a lot of scams waiting to trap you with attractive offers.
If a TV bracket in Singapore offer appears too good to be true, then this should caution you on how to shop online.  Be vigilant and make sure you don't just jump at offers, particular those that are too cheap to be true.
TV Bracket SG is a trustworthy company in Singapore where you can buy genuine TV wall mount.
Conclusion
With the introduction of flat panel screens, people began thinking about the likelihood of mounting them on the wall in order to have a viewing experience comparable to the cinema. Flat panel screens are bigger and lighter, making them more attractive to mount on TV wall brackets Singapore. The TV wall bracket Singapore provides safety and security because it could be mounted higher up the wall, far from sudden spilling of food and drinks.
However, make sure you choose a trusted company with strong reputation and avoid TV wall mount offers that appear too good to be true when you want to buy TV wall brackets in Singapore.
Why not go to TV Bracket SG for your TV wall brackets and TV mounting services in Singapore. They have in-depth knowledge of TV floor stand, TV bracket, TV mounting and lots more.