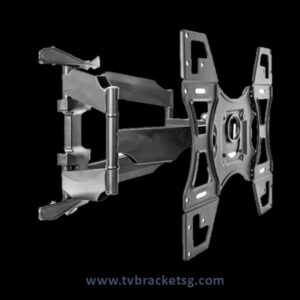 When you're looking to purchase a new TV in 2021, it can be quite difficult to decide which is the best option for you as they all look the same. However, each TV comes with its features and limits, and you need to be aware of them before picking a TV for your home. We've taken a close look at the factors to duly consider when buying a new TV in 2021 and the types of TV available; check out our guide below to find your ideal TV.
Types of TV
There are different types of TV, and although they all look alike, they differ in resolution software and screens. These features are what sets them apart. Let's take a look at some of the top best types of TVs.
These are the commonest, and it's used by most TVs. It comes with a backlight that shines light on the liquid crystals that creates images on the TV screen. The LCD TVs are much cheaper and are therefore common; they come in smaller sizes.
These are also known as Organic LED TVs are offer the best contrast and motion. They are quite expensive and do not use a backlight to display images on the screen. Each integrated bulbs are self-emitting, and this is why OLED TVs offer the best contrast and color control.
These are peculiar to the Samsung brand. They are similar to LCD, and although they make use of backlight, it shines on quantum dots rather than liquid crystals, which produces more vibrant colors. The screen also makes a difference to the audio and makes it much easier to use the TV.
4K TV comes in two types. There are low cost and the Full HD. 4K TVs offer the best video resolution to viewers and are simply the best when it comes to sound and video quality. However, they cost much more than other types of TV in the market. They display sharp details and vibrant images.
Factors to Consider
Cost: First, you need to create a budget and find the TV that fits into your budget. LCDs are the cheapest, but you will need to go for a pricier product if you want better tech and design. Premium TVs are known for great motion processing, unlike cheap models. You can choose to wait for sales to purchase a better model at an affordable price.
Features: Another factor to consider when choosing a TV is the features that come with it. You could choose to go with Smart TVs that allow you to download streaming apps. PVRs also allow you to record shows into a hard drive to catch up later. HDR TVs provide better contrasts, and there are TVs that come with voice control that allows you to change channels, input, and also switch the TV on and off. The more features a TV has, the pricier it is.
Size: The size of the TV also matters because the bigger the size, the better the quality gets. LCD TVs come in smaller sizes. It is difficult to find 4K TVs at 32 inches, and these sizes are usually not smart. 40-43 inches are quite popular, and it's easy to find a 4K TV at this size. They come with smart features to enhance your viewing experience. 49 inches and larger are usually the sizes manufacturers integrate their features. They come in all the TV types and are quite pricey.
Final Thoughts
There are different TV brands in the market today, offering amazing features to catch the attention of customers. Knowing the different kinds of TVs will help you decide which you prefer more and the option that best suits your need. Check out our guide above, and you'll find it much easier to pick the best option for your home and gives you the best value for your more.
But hey! At TVbracketsg.com, we have many types of TV bracket wall mount to support your new purchase TV. Beside invest in your TV, the accessories of tv wall mount bracket in Singapore also important to make your TV living room looks luxury and modern décor.