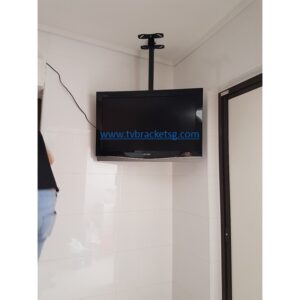 Have you ever tried to relax and watch an exciting program but getting a good signal becomes impossible? Getting a good signal can be very frustrating, and you begin to ask yourself why you are not getting a good signal.
The next question that comes to mind is how to improve the quality of the antenna signal and what to do next. In this article, we will focus on how to install a TV antenna properly.
To begin, there are different types of TV antennas: outdoor and indoor antennas. However, these two types all have different ways of installation and also come with both their pros and cons.
So, before getting your antennas, there are some things you have to put into consideration to avoid spending a lot on the wrong products. You have to consider the type of antenna that you need, your budget, and of course the location of the antenna. Getting a good location for your antenna is pretty essential because the channels you get from the antenna depends on your location.
Now, having solved these problems, the next thing to dive into is installing a TV antenna. The process of installation is quite an easy one with no special skills needed. The first step to installing a TV antenna is to differentiate the outdoor from the indoor antenna. Here we have some installation tips for both the indoor antenna and the outdoor antenna.
Whether it is indoor or outdoor antenna installation, you'll need the following tools and materials:
Ty-wraps
Grounding block
Wood/Masonry screws and drill bits
2-way or 4-way splitter
Hammer drill
Digital converter
Antenna (indoor or outdoor)
Mast
TV signal booster
Antenna rotator
UV-proof coaxial cable
Indoor Antenna 
Installing an indoor antenna is the easiest to do as the process only involves plugging in the coax cable which runs from the TV to the antenna and places the antenna next to the TV. However, if you are still getting fuzzy pictures, you can move the antenna to a window to get stronger signals.
We also advise that you always keep a direct line to the transmitter, so you should ensure that the antenna doesn't get obstructed by any object, especially metals. If placing the antenna doesn't get you a clearer picture still, you can always move the antenna position from left to right until you land a better signal and a clearer picture.
Outdoor Antenna
Outdoor antenna installation, unlike indoor antenna installation, requires a bit of work and ensuring that you carefully adhere to the safety rules and instructions. Outdoor antennas are usually installed at the highest point of any structure to increase reception and boost the antenna signal.
Most outdoor antenna packages come with installation kits, but you can always hire a professional installer to make your work easier. Remember that all antennas must be facing the transmitter to avoid fuzzy pictures and signal obstruction.
Before attaching it, ensure that your TV is already displaying a clear image, and if you have any problem or doubts, do not hesitate to get a professional to help fix it.
Completing You Installation Process
Now that you have your TV antenna in the perfect position, however it is best to buy the swivel tv bracket in Singapore ease for your installation to enjoy watching your favourite TV programs entirely. You can finish your installation process in just these three steps;
Tap the 'MENU' button on your TV remote control
Select the 'SET UP' on the menu option
Finally, select 'ANTENNA', then tap the 'CHANNEL SCAN' or 'AUTO TUNE'.
Now, if you follow these three steps carefully, your TV will automatically scan all available signals which might take a few minutes. After the scan is completed, all available channels will all be tuned-in, and you can begin to enjoy your TV programs.
Final Thoughts 
A lot of things can be very tricky about mounting the TV antenna. It requires some expertise, skills, and professionalism. This is why we often recommend that you go for a professional installer to help you do it. Damage control may costlier and sometimes not be possible once your Tv antenna gets spoiled.  So, buying the best tv bracket in Singapore will be helped your installation progress.  You can easily pull out the tv and install the antenna anytime.  At tvbracketsg.com, we do have many kinds of swivel tv mount ready for you! Engage our installation service to solve your problem!