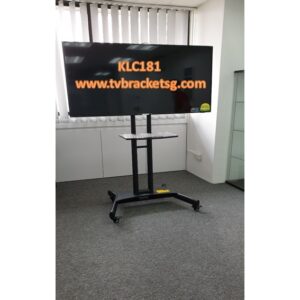 You got some free time or are without a job, and now you must get a way of making some money. You might consider starting your own TV stand or mounting business and mount TV brackets in Singapore as a way of earning an income.
That's a good idea, but first of all, you must go and see what it takes and what would be required of you to be successful in your newfound adventure. Before we can commit to anything, we must sit down and count the costs of what we are planning to see if the idea is feasible. Do you have the financial resources, knowledge, and persistence to be successful?
As a benchmark for what you want to reach, it is advisable to take a successful company as a basis for your calculations to see where you might fall short in any way.
I am going to use tvbracketsg.com for comparison purposes to ensure that you have everything in place before you start your business. They are a trusted, reliable company that has been operating since 2012.
If your company can come close to its level of excellence, then you are on your way to becoming the market leader with TV Brackets in Singapore. Let's have a look at what they have that you will need:
A Storefront For A Legally Registered Business
You must either buy a premise somewhere in Singapore and set up n nice looking store with ample storage space and a workshop from where you can run your business.
You must ensure that you are legal, by the laws of Singapore, liable to operate the intended business from your selected store.
A Full Range Of High-Quality TV Brackets As well As Installation Tools
You will need a wide range of TV brackets and stands of high quality to meet the need of your most demanding client. In other words, you must be able to meet all your client's needs with your range of TV brackets in Singapore.
Then you will need all the installation tools needed for bracket and stand installation, together with a vehicle or preferably two that are fully rigged. Ensure that there is safe storage available for tools not used to be stored in the vehicle that will stand in the street while the installation is done.
Trained Sales Personnel As Well As Installation Technicians With At Least 5 Years Experience
Now, this is a tough challenge to meet. You have a storefront and workshop, but now you must find qualified people to do the work. You could have started this process earlier, but it will still be an arduous task.
They must be legally employed according to the laws in Singapore, and either you will have to pay them before you actually start the business or afterward. Getting people that will trust you enough to install their TV stand or Tv bracket is not easy.
You Must Have Or Get A Marketing Campaign In Place
Like we have said before, clients don't drop out of the air. You will have to advertise the service services you can supply. Depending on your contract, you will have to pay your installation team whether they are busy with work or not.
At this early stage of evaluating the feasibility of your business venture, I want you to have a look at your benchmark company;
How Do You Meet Up With Your Best TV Bracket Company?
TV Bracket in Singapore, has got everything in place, and it is working like a well-oiled machine. The employers know their employees for over six years, so there is mutual trust. Every employee has learned during more than six years what is expected and what not.
They have a wide variety of brackets and stands in stock and can satisfy all their customers' needs attracted by proven workmanship and trusted professionals.
Their professional and friendly installation teams are trained in every aspect of their work and have the know-how to overcome any obstacle.
Their after-sales service is in place, and clients can even phone them for advice.
Conclusion
This was just scratching the surface of everything you need in order to start a TV brackets in Singapore work from home business. To start, it is easy, but to be successful in it much more is expected of you.