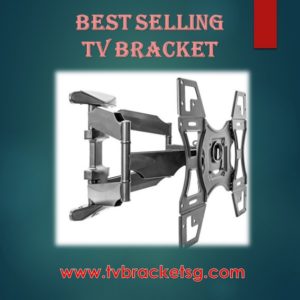 While purchasing and bringing home a brand new flat screen television set can be exciting, deciding on mounting the TV set can be a very tricky situation. If you are indeed planning to mount your TV set on the wall, you need to ask yourself this very important question – can you do the task by yourself or do you need professional help?
There are some homeowners who are capable of tackling this problem without any hassles. But there are also a group of people that are not on that skill level. If you are a part of this group and attempt to tackle this task, you could be left with a shattered TV set and an ugly hole in your wall. Here are some common problems people faces while attempting to mount a TV set.
Common problems when attempting to mount a TV set
Locating the stud
This is perhaps the first step when it comes to mounting a TV set on the wall. You will have to find a strong and sturdy stud for the TV set to hang. Additionally, you will need a stud finder to find one behind your wall as well.
If you cannot find the studs in the location of where you want to hang your TV set, you will have to use a mounting plate (if the studs do not space properly for the mount) or a hollow wall anchor (if there are no studs in the area).
Confusion regarding the VESA-size
If you do not know anything about VESA mount sizes, you might need to research about it a bit on the Internet. VESA sizes are a standard set of sizes that deal with the holes in the back of your TV sets. If you want your TV mount and TV set to match and attach safely on the wall, you will have to make sure that both have the same VESA specifications.
Hiding all the cords
Tangled up wires and cords do not look great hanging on the walls. There are ways to keep the wires away from sight, but you will need to do some electrical work and wiring to make sure that there is no short circuit in between the wall, power socket and the TV set. You will need to make use of IWPE kits that are rated to be placed behind walls.
After reading just some of the difficulties you might face while mounting a TV set, you might want to avoid the hassle altogether. But there is no need to worry.  You may buy wrapping band or trunking to DIY it.
How to choose the perfect TV Wall Mount?
With the fashionable TV's today, it is advisable that you get a TV bracket Singapore since a lot of people have started doing it already. Not only does a TV wall mount save space but it also makes your interiors look stylish. There are a host of choices in TV wall mounts and you might get confused. This is why we are here to help. By reading this article, you will see that choosing a TV bracket Singapore is an easy task.
Things you need to consider
You should think about a couple of factors before you choose a TV bracket Singapore. This is to ensure that you have a great experience watching TV. Here are the factors:
How flexible is it?
It is always better to pay slightly more for a wall mount that can be tilted. This will let you sit in any corner of the room and enjoy a perfect view of the screen. If the screen is fixed, you have to sit in a particular place and this might also give you neck cramps.
Check your wall
A lot of walls are not compatible with a TV bracket. You need to check your walls for that. If you do not have a drywall then you might have to buy some extra hardware which will let you secure the TV bracket Singapore on the wall.
The price issue
While we do not ask you to pay a huge bulk of money for your TV wall mount, we also do not advise you to buy cheap quality. It is better that you go for a mount that is more on the expensive side but also comes with quality. Some brands may give you cheaper mounts but they might just break down from the wall, along with your TV.
We have mentioned some very basic requirements for buying a TV wall mount. There are a lot of other factors as well, but these are the most important ones. We have been providing services and products in this field for quite some time now. If you need any assistance regarding TV bracket Singapore, then feel free to contact us. Our brackets also come in a wide range so you can choose from them. If you need us to install it at your place, we would be happy to be of help and will reach you soon.