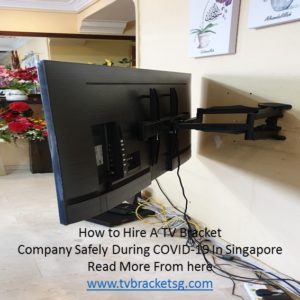 Covid-19 pandemic has changed so many things in the world and it is not likely that things will return to normal anytime soon. Despite the progress made in the fight against the virus and the ease in the restriction put in place by many authorities, the world population is still battling hard to do business as usual. One of the major effects is that people are spending more time at home. Fewer people are allowed to go to work and those that can work from home are encouraged to do so. Many experts predicted that this will continue until we get a permanent solution to the pandemic.
So, Now That You Are Home
With people staying more at home, one of the effects is that daily activities may change. You may want to reorganize your room. Make it look more beautiful and more organized. You may also need to move more of the office equipment home and that will mean creating more space to put them. You might as well spend more time in front of your TV.
Talking about creating space in your home and spending more time in front of the TV, any of the two, or the combination of the two may require that you change the position of your TV. In that case, it will be better to mount it on the wall.
Mounting your TV on the wall will enable you to create more space for other things and be more organized. It will also make your room look more beautiful. If you will be spending more time in front of the TV, then it will be necessary that you have good control over your viewing options. But if you must do it, you must do it right.
There are different TV brackets available in the market for mounting your TV on the wall. The common ones are:
Anyone you choose will save you space, will ensure your TV is away from the eye level, and will add more beauty to your room.
Although you cannot adjust fixed type after fixing, it is a very easy to mount. Tilting TV brackets can be tilted and required a little more effort to install while tilting and rotating TV bracket can be tilted and at the same time be rotated. The last type of TV bracket in Singapore is the ceiling type. This enables you to mount your TV on the ceiling.
Can You Do it Yourself?
Many people believe mounting a TV bracket on the wall is a do it yourself affair. Yes, it is simple to do. But as simple as it may be, things might go wrong sometimes. It may surprise you that many people in the past had attempted to do it themselves and encountered some difficulties. Some even got confused. To be sure that you get the perfect setting you desire, it would be better if you get the service of professionals. That will not only ensure that you get it done, but it will also mean that it will be done professionally. But with COVID-19 pandemic, is it safe to invite people to your home just because of TV bracket installation?
The answer is yes, but you must take precautions. We have known enough about COVID-19 to be able to do our business successfully without putting our lives at risk. If we take all the necessary precautions, then there is no reason to worry about the pandemic.
Therefore, when choosing a company to install a TV bracket in Singapore, you must choose a company you can trust both for a professional job and for following safety measures.
Choose Safety
TV Bracket in Singapore is a company that has been dealing in sales and installation of TV brackets for over six years now. It has enough experience to give you a perfect installation. Its staff are experts, professionals, and friendly.
More importantly, TV Bracket in Singapore understands the danger of COVID-19 and how to avoid it. It has trained its staff very well on the matter and is following all necessary safety precautions. The fact that it is registered and under authority is enough to trust it to follow standard practice. Giving your job to a company that understands what is at stake is very important. This is better than giving it to freelancers that might not even have a license and might put you and your household in danger.
You can also buy your TV bracket from us. If you do, you will enjoy the after-sale service and the professional customer care service that will always be available to assist you even after the installation.