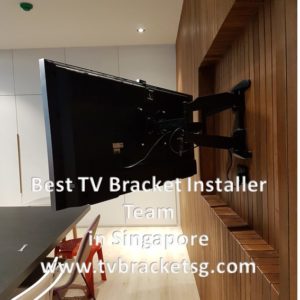 If you have bought a new flat-screen TV, it is better to mount it on a wall rather than just placing it on a wide table like normal TVs. While you give it a thought, we will tell you about some of the tips that you can employ for buying a TV mount. It is really important to find a suitable TV bracket in Singapore for your living room or bedroom.
There are three tips that you have to keep in mind while choosing a TV mount in Singapore. So, the three tips are:
TV Measurements
Firstly, you have to check whether your TV is VESA-compliant or not. In order to mount your TV on the wall, your television should meet the VESA standards. After that, you have to look for a TV mount that is compatible with the size of your TV.
It is really important to get a TV mount depending on your TV's measurements. If not, then your TV could come shattered on the ground.
Secondly, you have to select the type of the TV mount as there are so many options available on our website. You can go for swivel, stationary, ultra-thin, articulating, and various other TV mounts depending on your needs and requirements.
Weight Capacity
The weight of your flat-screen TV also plays an important role while mounting it on the wall. Apart from the size of your TV, you have to look for its weight as well. Please note down the weight of your TV before looking for the TV mount online. It is really significant as your TV mount need to have the capacity to hold your TV securely on the wall.
If not, your TV would come crashing down on the floor. So, do not forget to check the TV mount's capacity before buying it.
However, another factor that plays a role while buying a TV mount for flat-screen TVs is the affordability. TV brackets are available in every range in the market. Cheap TV mounts also do the same work as expensive TV mounts. But one cannot say much about their quality. If you do not want to damage your expensive TV then it is better to go with the good ones.
So, keep these important tips in mind while getting hands on a TV mount. You can look for products on our site and even hire our services as we only offer the best.