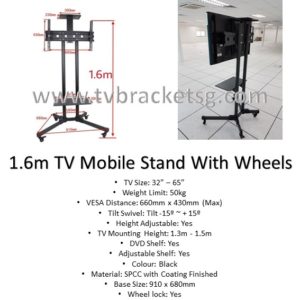 If you want to know how much it goes for a TV mounting installation, then this blog is for you. The cost of the wall mounting a TV depends on various factors. You need to buy mounting products like bracket, cables, moving power supply, and other such things.
Let's get started to know about what factors determine the cost of a wall mounting process. It can vary depending on the quality of mounting products as well as the size of your TV. So, it is time to know what determines the cost of installation. Here, we go!!
The first thing you need for a wall mounting is a bracket of good quality. There are various kinds of  brackets available in the market. Choosing the perfect mount determines the cost of mounting. It is recommended to go with a high-quality bracket as you would not like to damage your expensive flatscreens with cheap ones. Along with that, you have to make a choice whether you want to go with swivel mounts or the stationary ones.
The other thing that determines the cost of installation for the mounting is the size. The size of your TV also affects the cost of the wall mounting. As smaller TVs can be handled with one professional easily while for bigger ones, you require more than one installer for a safe and secure installation.
On the other hand, brackets for the bigger TVs also cost more as compared to the smaller ones if you go with swivel mounts, which helps in the full motioning of the TV screen.
The wall types also affect the cost of the wall mounting services. The material of the wall determines whether it is safe for mounting or not such as plasterboard ones are not quite safe for mounting. So, every wall requires different fixing techniques and hence, determines different costs as well.
If there is no powerhead near your TV, then it is going to affect the installation cost. It is recommended to go with the rearrangement of power head at the back of your TV, which is very common these days.
So, all these factors determine the cost of the wall mounting a TV. So, you can estimate the cost for the installation while keeping these points in mind. Choose our mounting services and products for a better experience as we offer only the best to our customers.