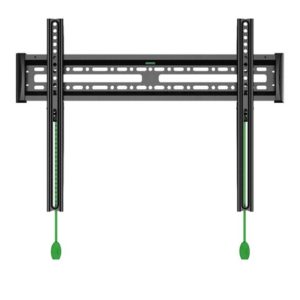 When organizing the living room, one needs to be considerate and buy items that not only fit well in that space but also make efficient and maximum use of the space in the living room. More so when it comes to placing the TV in the living room, many people usually wonder what mechanism to use in order to suitably mount the television such that they can view it even from any angle.  As a result to minimize the work done and to save on the time required organizing the living room, such that you can position your TV in a more comfortable position; we bring you the fixed mount TV brackets. There are different sizes of fixed mount TV brackets that one can buy for his/her place.
To begin with, the fixed TV brackets are the first assets that one is supposed to think of when thinking of how to suspend the television for comfortable viewing in the living room. These kinds of TV brackets have several advantages that make many people prefer them. Just to name but a few, the fixed TV brackets provide a stylish view in the living room and also they ingeniously free up much space hence you can add more items in the living room. Furthermore, they are highly preferred for suspending large televisions since they are easy to quickly mount and place your screen on the wall without any damage or cracks and scratches on the wall.
Additionally, they are simple to fix on the wall without requiring specialized tools to fix them hence the simplest technique of mounting your television on the wall.
Therefore, as of the above few stated advantages of the fixed TV brackets, it is advisable that when you are having a dedicated place in your house where your eyes are level to the middle of your television that you feel pleased viewing your screen from that point, don't hesitate to get the fixed mount TV bracket in Singapore to help you position your TV in a place of your choice at an affordable cost.
Mount and position your television in a more comfortable position for viewing, minimize space in your living room, enjoy a stylish and decorative outlook of your living room and last but not least, feel free to welcome anyone at anytime in the living room by just getting a fixed mount television bracket and you have sorted out several calls for scratching your head.