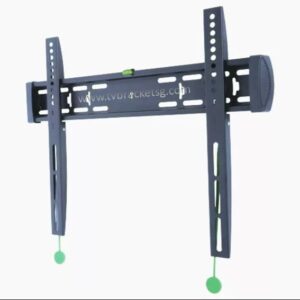 It is always interesting and overwhelming when we get a brand-new television; it even gets more exciting when it is an upgrade from a small size to a much bigger size. However, deciding the exact location to mount your TV is a tricky and frustrating part. Now, if you already planned to wall-mount your TV, the next question is if you should mount it yourself or seek a professional.
Some people are already skilled, handy, and won't find mounting a TV a big problem. But, then again, the fact is that not many of us are quite skilled in that area. Taking on a project like that can leave you with a damaged TV to even a big hole on your wall or even worse.
So, before you decide to try to do it yourself, you should look at some of the problems you are likely to encounter while mounting. In this article, we have itemized some of the issues you're likely to face when mounting your TV. Let's get started.
Finding the Right Stud
The first step to wall-mounting your TV is getting the right stud because your display needs a sturdy stud on which it will hang comfortably. To find studs, you will need to use a stud finder to locate any behind your wall. However, the problem is that these stud finders can be really tricky to use as you could be misled to take the seam in the drywall for a stud.
Eventually, you may not be able to find studs in the particular location that you have in mind to mount your TV, or you might end up with studs that are not spaced suitably for your mount. The only solution to this is to use either a mounting plate for the spacing problem or a hollow wall anchor for areas where there are no studs.
VESA Size Confusion
Another problem that most people face is the confusion about the VESA sizes. So, if you have zero ideas about the VESA mount sizes, then you need to do a whole lot of research or reach out to a professional to get your TV mounted.
VESA sizes entail precisely where the holes are placed at the back of your TV, so if you want your TV attached safely and correctly, then you need to be sure that the mount and your TV have the same VESA specifications.
Levelling
This is another problem that most people usually ignore sometimes. Imagine finishing up all installations, and you take two steps backwards and realize that your newly mounted TV isn't level at all. That can be really frustrating and re-adjusting a wall-mounted TV is not an easy job to do. So, you are going to start all over or allowing yourself and family tilt their head every time they try to watch TV.
Concealing all the cables
As earlier stated, mounting a TV on the wall looks exciting but having tangled cables hanging everywhere is not exciting at all. There are several ways to conceal your cables, but you may need to do some rewiring which might cost you more money and time.
Selecting the right spot
You might have able to cross all other hurdles of finding the studs, concealing cables, and others, but getting the right spot to mount your TV is a hard one to decide. Getting the right angle and position is pretty important, or you might end up with a poor viewing experience.
Mount your TV too high, and you will end up with neck strains, put it too low, and you will end up with a headache. Mount a TV to the side of the room, and you might not have a clear picture. The best way to handle this is trial and correction.
Final Thoughts
Now that you have read this, you may want to avoid all these troubles and damages. Don't worry, we have the best installers at TVbracketsg that are fully ready to help. Our experts at TV Bracket Singapore understand all it takes to properly and safely mount your TV and are prepared to work with you to get just the right position for your display.