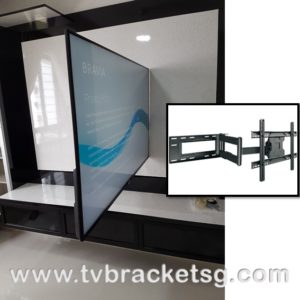 If there are TV specially designed to be used in the living rooms, or in the bedrooms, could there be TVs that are designed to be used in the bathroom? Yes, there are and the good thing with these TVs is that they can actually be installed anywhere in the bathroom with the only exception being inside the shower or the bath. Having the TV in the bathroom is a luxurious adventure that everyone would want to get their hands on. Nowadays, our schedules have become so tight and finding time to relax has proven quite difficult and therefore, having a TV installed in the bathroom will help you kill two birds with just one stone. However, having this addition will have to make some special considerations that we'll discuss in a bit.
A waterproof TV
What you need to realize is that the standards TVs are not designed to be used in the bathrooms, which means that they cannot withstand moisture. Humidity in the kitchen is an issue that can be regulated, however, when it comes to the bathrooms, it becomes a serious issue of concern. A waterproof TV is specifically designed for the bathrooms. Some waterproof TVs come with anti-fogging screens. In addition to that, for the Technophiles, there are TVs that are embedded right in the corner of the bathroom mirror, the TV appears for watching and then disappears from the view when you want to use the mirror, cool right?
Where to put the TV
Basically, our technicians will mount the TV where you want it mounted. However, what and when to watch the TV will determine the best location where you can mount the TV. Some people may prefer visibility from the tub, the shower, the sink or a separate vanity. Basically, you will find that a petite flat-screen TV will fit almost everywhere and anywhere, that said, we cannot rule out the fact that you will still need to consider the size of the TV and the configuration of the space as well as the viewing angles. Having the TV mounted has its advantages from space-saving, to safety and also, it will help you improve the TVs visibility.
Preserving the aesthetic beauty of your bathroom
Truly, having the TVs mounted will improve the quality and the general outlook of the bathroom. However, you might prefer to have the TV blend into the bathroom décor or as some prefer, make it disappear when not in use. most people will prefer hiding the TV inside the bathroom cabinets. You could also choose to 'hide' the Tv in plain sight. That works even well. This could be done by making sure that there is a wall display or by simply giving it the built-in looking frame that coordinates the rest of the room.
If you need professional help for TV Bracket Installation in Singapore, contact us and we'll help you get started with this.