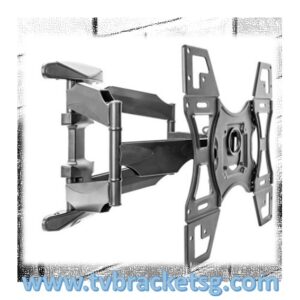 As it stands, OLED TVs have become the most selling TV technology on the market. OLED TVs use a display technology called OLED (Organic Light-Emitting diodes) to display brighter, flexible, better contrast and deeper blacks.
These positive and better-displayed features are a result of the switching off of individual pixels. OLED TVs are a higher technology since they transmit sharper images with higher contrast, higher refresh rates and better light consumption.
OLED TV: What To look For Before Buying
There a number of things you should consider before you splash your hard-earned money on an OLED TV. After all, money is not easy to come by. Take a look at these factors:
Price
Make no mistake about it, every top-quality item comes at a price. But you can get an OLED TV that will accommodate your budget. This is why you need to partner TVbracketsg.com for the best price for your OLED TV.
Size
 Typically, OLED TVs are compact and space-efficient. Go for the one that gives your room a befitting look.
Display Resolution
TV is all about display. It's an OLED because it shines on quantum dots, and not liquid crystals.
Top 5 Best OLED TVs
·       LG CX Series OLED TV
It comes in different sizes of 48, 55, 65, and 75 inches. It is characterised by transmitting drop-dead black levels, incredible picture quality and LG's usual stellar design.
You will find a new a9 gen three processors inside that makes the picture processing even more sophisticated. Its images are transmitted thin, with a low input lag. It also has a web OS smart platform making it one of the best 4K resolution TV
Since it comes in different sizes, you can afford to get the smallest size of 48 inches at a relatively reasonable price despite its high features.
·       Panasonic HZ2000
This also comes in different sizes of 55 and 65 inches. However, you will not find this in the US, though residents will love to have this OLED TV top class in their homes.
Its OLED panel elevates it's display to new heights, creating a cinematic experience for viewers. Its peak HDR is delivered with brilliant restraint, adding blackness and detail to night and shadow scenes while gifting also vibrancy to daylight scenes.
It is also known to deliver bright images with sharp contrast even in brightly lit scenes. It also has 140W Dolby Atmos speakers and upward-firing drivers tuned by Technics giving you great cinema experience even in your living bedroom.
It may be quite expensive; however, its features give an excellent deal for its price.
·       Sony A8/A8H OLED
It offers quality images using OLED panels through the Sony X1 Ultimate processor; it's pixel contrast booster and a new OLED version of the X-Motion Clarity feature.
It produces an excellent sound system by combining a two-subwoofer bass system with acoustic surface audio tech giving the user great movies experience. However, it has low brightness creating pictures that look a bit deem.
·       Philips OLED 805
It's available in 55 and 65 inches. It transmits excellent picture quality with sharp contrast. Its enhanced images are through a P5 picture processor communicating beautiful colours.
It has an Ambilight feature that projects colours around the TV's edges; this particular model (805) can do so from three sides.
This spec also makes available Dolby Vision and HDR10+ support. These features are made available at a fair price tag.
·       LG Gallery Series OLED TV
Last but not least on our list of the best OLED TVs is this set from LG. This comes in various sizes; 55, 65 and 75 inches. It also offers you the same panel and processor as LG CX OLED. It also features built Dolby Atmos speakers and ARC support which are all encased in a 5mm profile.
Final Thoughts
OLED TVs are in the in-thing tech for TVs if you are looking out for TVs that will give you a great cinema experience while in your living room. It's ideal to find what suits you considering the size and price tag you can afford. You can visit TVbracketsg.com for quality OLED TVs at affordable prices.
When you get top-quality OLED TV in Singapore? Of course you must get the good quality and durable tv bracket in Singapore.  Check out more from here!