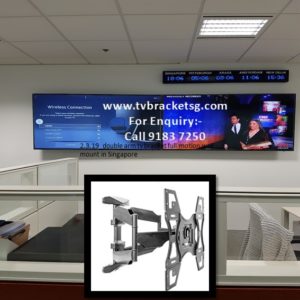 If you have not bought a flat screen TV yet, you should read this article. Flat screen TVs are so popular these days that you want one in your house. But hang over the question, "Is it worth it to buy a flat-screen TV?" We are going to resolve all your worries regarding this question.
Flat-screen TVs are more commonly known as flat-panel TVs. These televisions have created a huge place for themselves in the market. Though, not only markets but various households too. Most of the people like these TVs due to their slim look. Learn about other reasons below!
Reasons for buying a flat-screen TV
Picture Quality
The very first thing that flat-screen TVs deliver is the great picture quality. These TVs deliver excellent saturation, high contrast, and native resolutions range. Flat-screen TVs offer better flesh tones, great sharpness, natural balance, and a more realistic view.
Space Saver
Flat-screen TVs are primarily the first choice of people who live in small houses or apartments. You can easily hang these TVs on walls and hence, create more space in your living rooms. These flat panel TVs do not take much space.
Viewing Angle
Another thing that is liked about these flat screens is their excellent viewing angle. One can view these televisions from any vertical or horizontal angle without making a compromise over the picture quality. So, these big screens offer a great viewing experience from any angle.
Audio Quality
Flat-screen TVs are better than older televisions when it comes to audio quality. You can even opt for multi-speaker surround if you want to. However, the audio quality of these TVs is a lot better than older TV sets.
Ambient Light
To enjoy a great TV watching experience, you do not have to look for dark space. You can use projectors without switching off the lights of your living room. These flat-screen TVs function really well in open light just like other televisions.
So, you should buy a flat-screen TV for your living room without giving it a second thought. Flat-screen TVs have become a statement thing for living rooms. These screens are enough to add a more sleek and modern look to your living room. Now, just get a TV bracket in Singapore from our store to hang your TV on the wall. Use our professional services for a great TV mounting look.