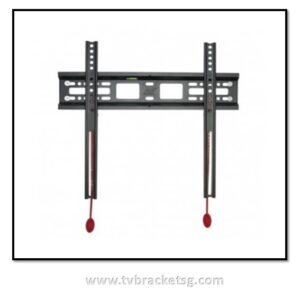 Apple is a household name in the electronics industry. It has produced a wide variety of products and models that offer shoppers and gadget enthusiasts multiple options to choose from. With the introduction of the incredibly fashionable and high-performance Apple TV 4K, Apple proves once again why it is a leading manufacturer of home appliances in the world.
What's special about the high-quality yet affordable streaming device and why has it become a sought-after product among buyers in Singapore? There's a lot to admire about the Apple TV 4K streaming appliance.
Let's find out.
Excellent Performance 
Apple TV 4K is integrated with a lot of features, including the A10X Fusion chip and Siri's voice. The chip feature enables the device to offer a fluid user experience and deliver fast with the speed of light. Although the Apple TV 4K is configured to power millions of pixels, its Siri voice feature helps it to deliver results instantly and without delay.
Impressive Gaming options 
Another thing that will make you beckon on TVbracketsg.com for a piece of the Apple TV 4K is the impressive gaming capacity and beauty of the device. The Apple TV 4K is atop the class of all streaming devices the market offers. It comes with a load of services, including movies, music, and games.
Content Change Flexibility 
One important feature of the Apple TV 4K is its flexibility to allow users to change the content collection of iTunes (music, movie, and game) seamlessly and without charging any extra money. This feature is exclusive to this streaming device because to buy high-definition audio/visual content on other competing streaming devices comes at a hefty premium.
Supports Dolby Vision and HDR 10 
The Apple TV 4K comes with a support spec that allows users to use the streaming services on Dolby Vision and HDR 10. These two high-dynamic streaming options are the market leaders. With these formats, you won't have to modify the device setting almost all the time. After all, fiddling with the TV setting can cause it to spoil quickly.
One-Stop Store for Streaming Content 
The Apple TV 4K is also integrated with the best streaming video content, all in one place. Since its launch, the device has become one big store for streaming all content, including Amazon Prime Video. Thanks to the Netflix app that supports the device, users can enjoy all music and movie collection from Amazon live in 4K HDR. Besides, live sports are also available for the users of the Apple TV 4K.
Affordable to Use
To use the Apple TV 4K, you don't have to break the bank. The device is relatively affordable. Users can also change tunes and stream movies with little cost. No extra charge for changing content.
Optimum storage 
You do not need to import memory or add extra storage to the Apple TV 4K because the device comes with 32 GB of storage. You can also make an order for a 64 GB Apple TV 4K. This feature will enable users to
Advanced Technology 
The Apple TV 4K boasts advanced technology that makes it one of the best streaming devices in the world. It features a Gigabit Ethernet port plus 5.0 Bluetooth connectivity which enables hands-free use. The dual-band Wi-Fi is incredibly amazing, allowing you to connect to a Bluetooth-enabled device and play or stream your favourite music.
Other Features
Other features and specs of the Apple TV 4K include flexible control from iPad or iPhone, using iOS 11. Besides, the device also allows users an alternative to control it. Plus, there is remote control enabled by Siri and featuring different variants.
Final Thoughts
Every home deserves the best electronics and you cannot have the Apple TV 4K and not have a blast. Apart from that, the TV wall mount accessories also important to make your life easier to handle it alone.
Why should you choose TVBracketsg.com?  This company offers many types of TV Bracket and Stands in Singapore at affordable price, compared to other competitors out there. Besides, their TV bracket installers are local and well trained with many years of experience.   Contact them to find out more TV bracket products.